"Since 1969, Hycomp has been earning the trust and loyalty of our customers by designing, manufacturing, and supporting high-quality, solution-oriented, oil-free gas and air compression equipment for critical applications.
Hycomp specializes in solutions tailored to the specific needs and requirements of the end-users application. Our ability to rapidly align the needs of the customer with one of our standard configurations, or to tailor the compressor and control system design to the exact specifications of our customer, is one of our core strengths.
Our systems are constructed on a foundation of API-compliant compressor requirements. We incorporate many large compressor design principles into our small to medium size compressor platforms.
Trust Hycomp to provide the performance, experience, and support that your application demands."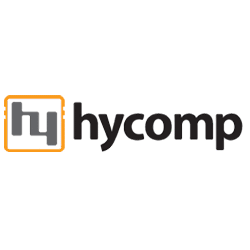 Hycomp Oil Free Compressors
Download a PDF product brochure for each of these Oil Free Air Compressors that we carry and service.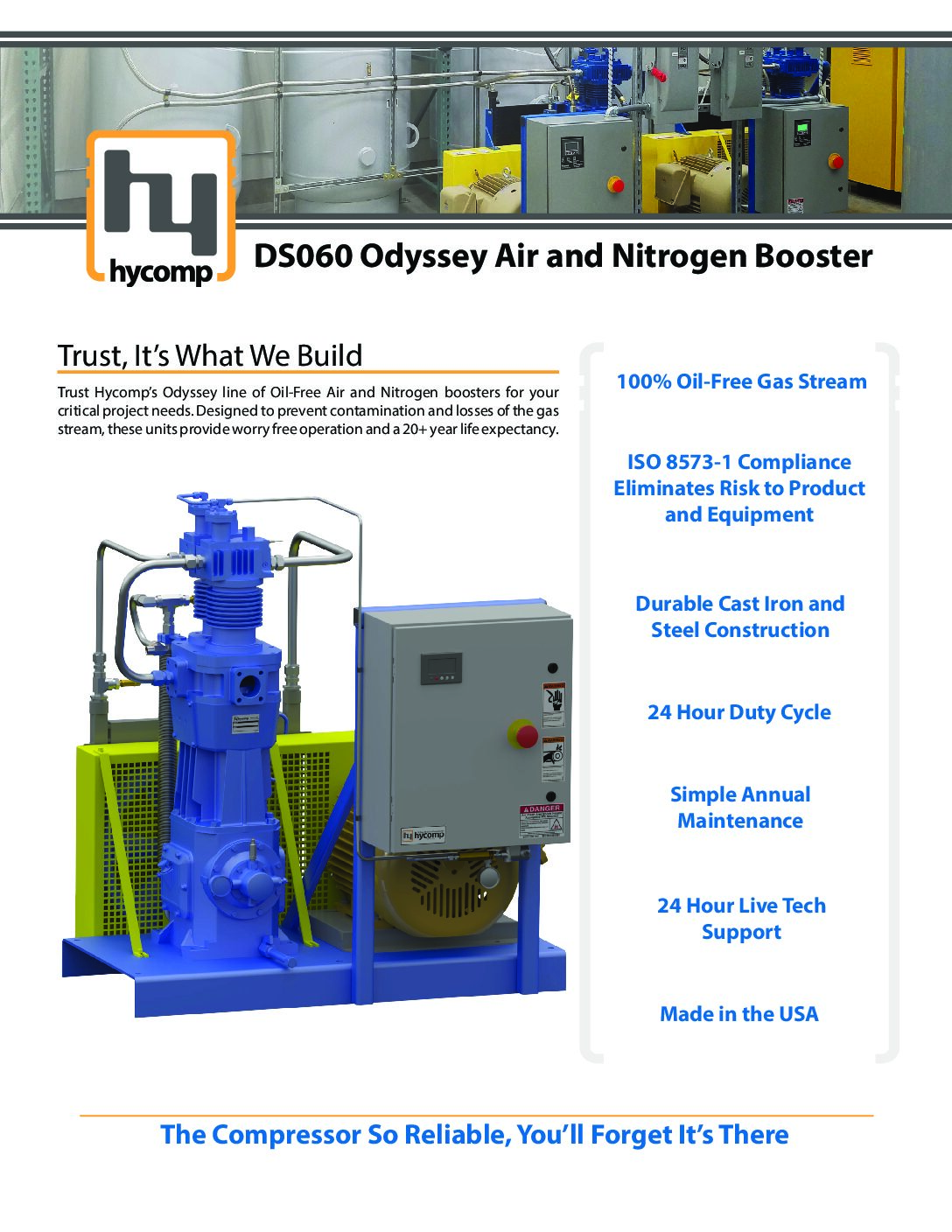 DS060 Odyssey Air And Nitrogen Booster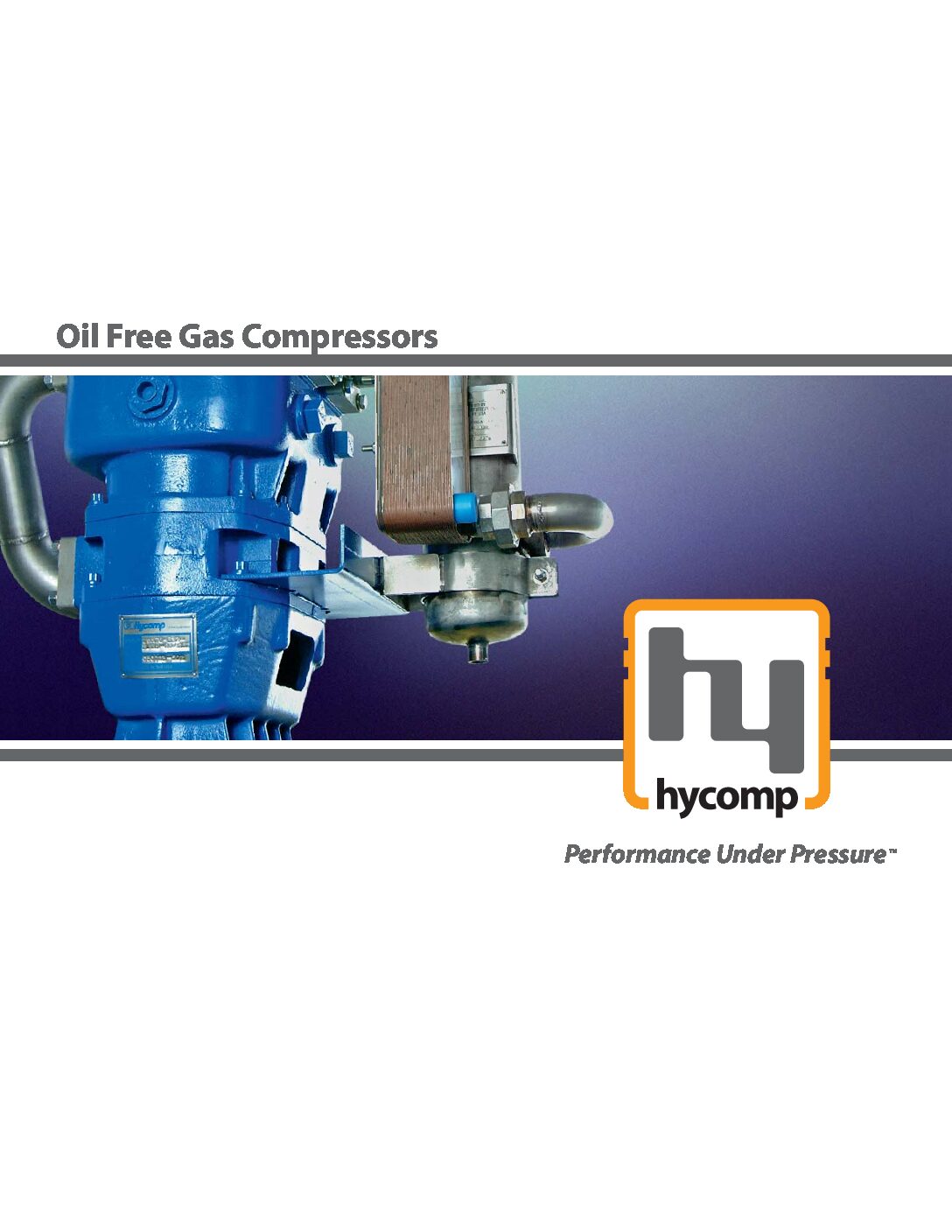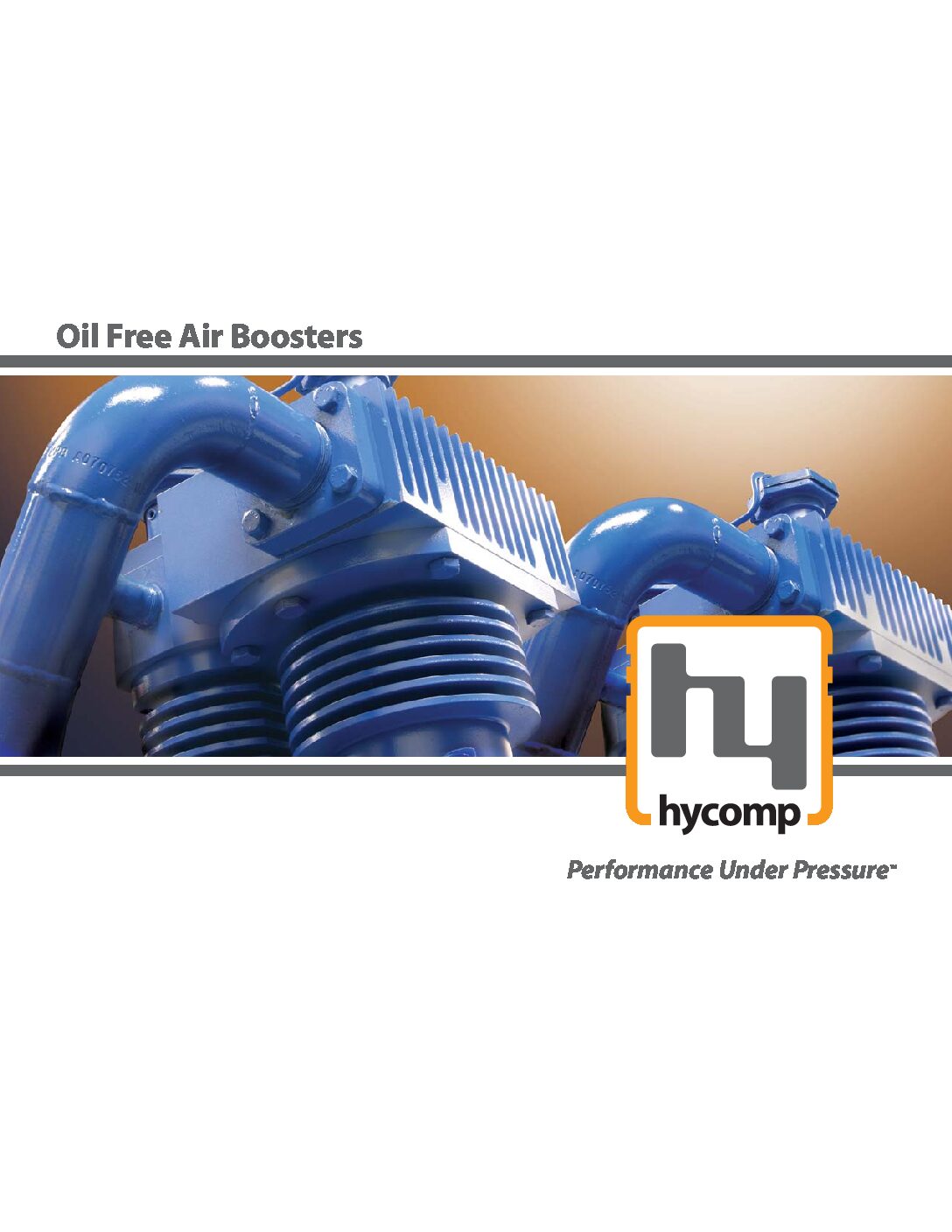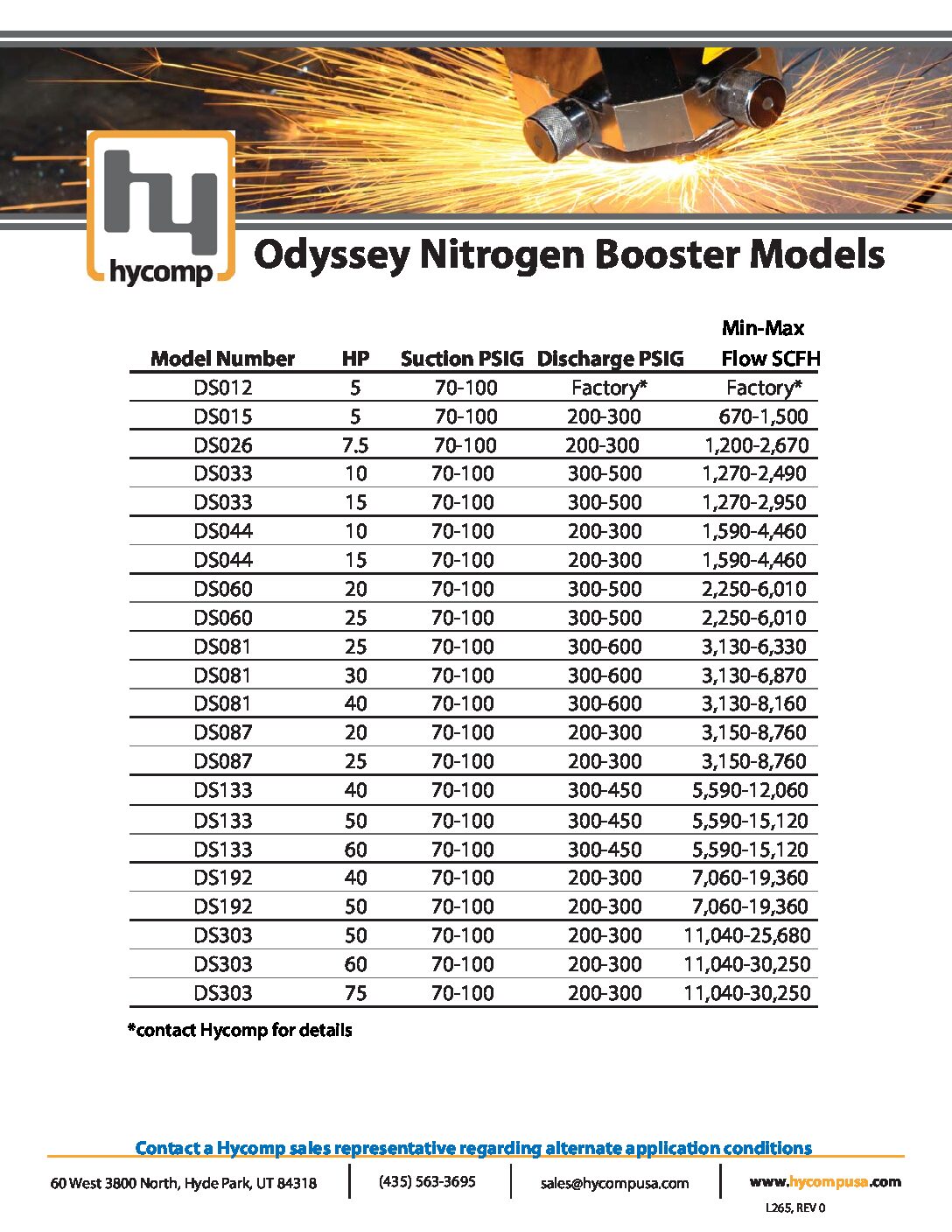 Odyssey Nitrogen Booster Models