FEDERAL CNG PROJECTS IN VIRGINIA
Quantico Marine Corps Base – Quantico Virginia
In 2014 we removed an existing simplex CNG station, custom designed & installed elevated platform to mount new duplex CNG compressor system. We also regen inlet dryer & priority panel & refurbished existing ASME with the certified manufacturer, installed a new dispenser & card reader on remote fueling island. Integrate site's electrical system & upgraded inlet and discharge gas lines based upon the site conditions. System equipped with remote communication system.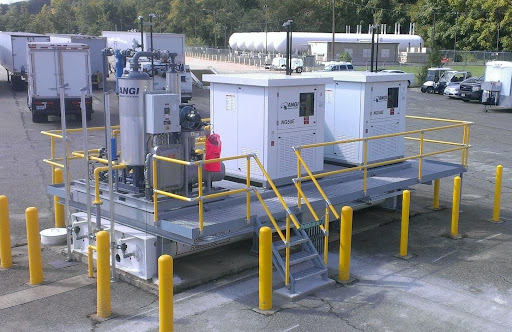 Duplex Compressor System with Regen Dryer & Priority Panel
FEDERAL CNG PROJECTS IN NEW YORK
Brookhaven National Labs – Uptown New York
2001 Designed & built a fast-fill CNG station with one compressor and a second one provided in 2006. When we added the second compressor it required upgrading the PLC system. We provided Allen Bradley PLC hardware & software per current codes.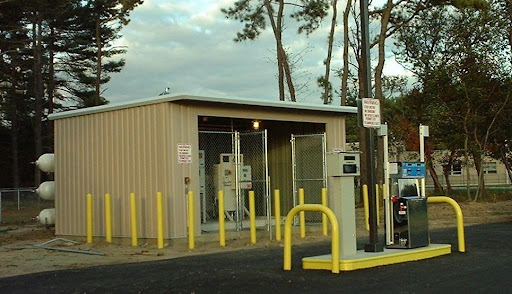 Designed & Built CNG Fast Fill Station with Dispenser & Card Reader