Reciprocating Air Compressors
Chicago Pneumatic Air Compressors
"Chicago Pneumatic is a market-leading manufacturer and distributor of compressed air products such as screw compressors, piston compressors, and air treatment. When you are in need of an industrial or professional air compressor system, Chicago Pneumatic is sure to have the right solution. They have used years of experience to design compressors that are efficient and reliable. Chicago Pneumatic air compressors and products are tailored to suit your needs. Their people start every single day with a passion to research, develop, manufacture, and deliver new products that are meant to meet your needs not only today but tomorrow as well.
All this has come together because they have consistently practiced their brand promise — People. Passion. Performance."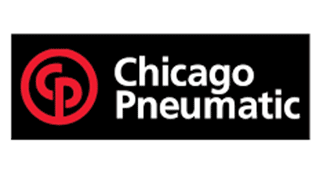 Chicago Pneumatic Reciprocating Air Compressors
Download a PDF product brochure for each of these Chicago Pneumatic Reciprocating Air Compressors that we carry and service.