Water, Port & Airport Authorities, NY & NJ CNG Projects
Cumberland County Improvement Authority – Rosenhayn, NJ
2018 Air & Gas Technologies was awarded a contract via a public bid to design-build a duplex 2,700 SCFM CNG station off a 350 PSI gas main, with 37 ft ASME cylinders, priority valve panel, two dual-hose dispensers, and fuel management system. This was a four (4) month project from start to finish with liquated damages if not functional by January 1, 2019. The project included significant site work, grading, backfill, paving & retention basin. In addition, we provided a temporary compressor unit while waiting for permanent compressors to arrive. This system is at the entrance to a landfill and had contractual requirements, which precipitated the required timeline.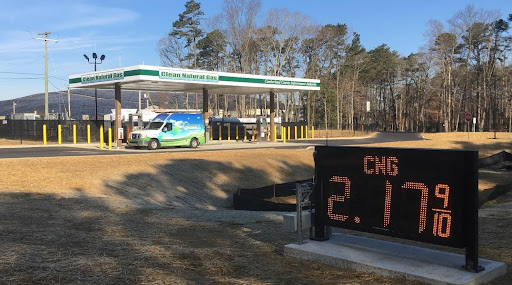 Port Authority of New York & New Jersey – Holland Tunnel Jersey City, NJ
2013 installed a fleet access quick fill station, using equipment the authority purchased by the New York State Contract. The station includes a 75 SCFM, 50 HP compressor, inlet gas dryer, storage system, priority control, and a dual hose dispenser. Air & Gas Technologies acted as general contractor and project manager, providing plumbing, electrical and civil trades for the project and equipment installation and commissioning services.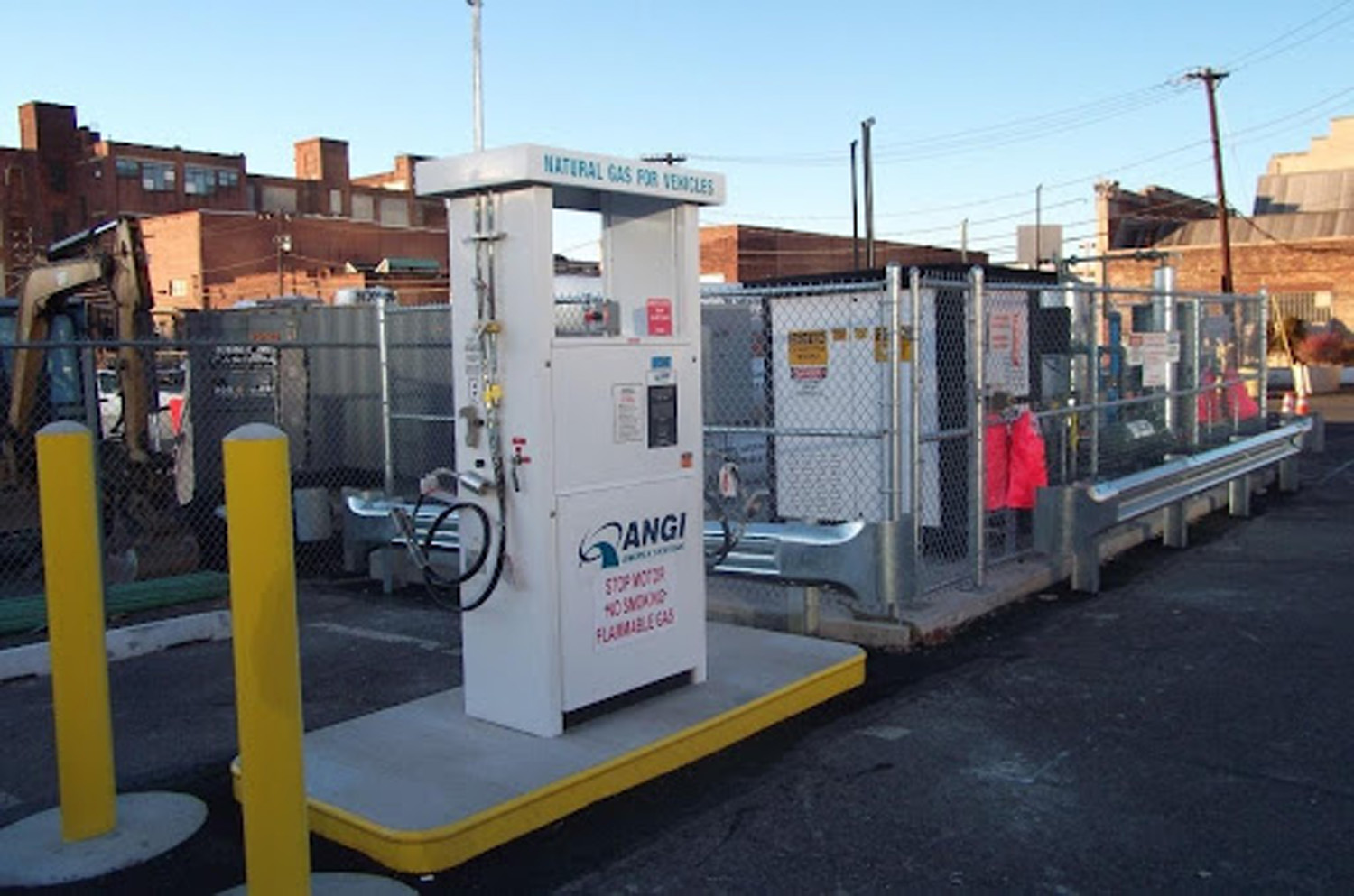 Albany Airport Authority – Albany, NY
In 2017 Air & Gas Technologies was awarded a contract after a public bid process and compliance with NY State DOT protocol. The project involved the demolition of the existing CNG fueling island and respective pads around the island. Site excavation for new gas & electric, new concrete island, fueling pads, and a second compressor pad. Provide and install a new canopy with lighting, dispenser, and a second compressor to work in a lead-lag-alternation with the existing compressor.
Click on any photo to see a large slideshow.
Suffolk County Water Authority – Oakdale, NY
In 2014 we designed and built a fast-fill and time-fill combination station to accommodate 30 CNG vehicles. This included a duplex compressor system with a priority-sequential panel, ASME cylinders, and an inlet dryer to accommodate both time and fast fueling at the site. The time-fill assemblies were custom fabricated with slide rails and retractors within an existing truck shelter to maintain consistency on fleet operations while complying with NFPA code compliance, functionality, and safety. In addition, controls were programmed to optimize off-peak electricity to avoid utility demand charges while allowing fueling whenever needed.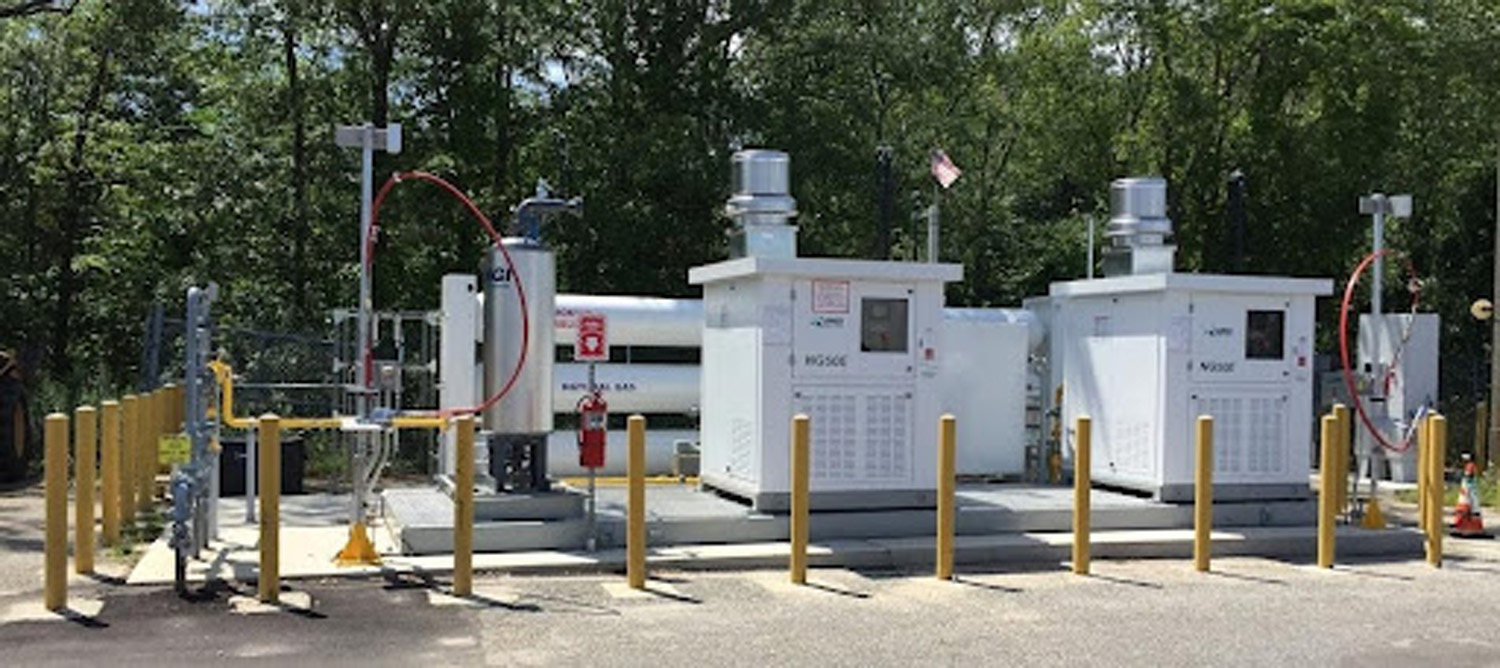 Duplex Compressor System, Inlet Dryer, ASME Storage, Combination Time-Fill & Fast-Fill