Looking for knowledgeable experts to assess your Breathing Air needs? Air & Gas Technologies has specialized in Breathing Air Cascade & Compressor Systems since 1995.  Our team has over 60 years of combined experience in breathing air equipment sales and service.  More than 250 fire departments in 3 states trust Air & Gas Technologies for quality breathing air systems that they can bet their life on.  Whether it be a turnkey new Bauer Compressor system or service on existing cascade systems no matter the brand, we are here for our first responders. We work to ensure that all systems we sell, and service meet NFPA and OSHA air quality standards. Compressors & Parts
Air & Gas Technologies offers High Pressure Breathing Air Cascade & Compressor Systems from Bauer Compressors.  A Bauer breathing air compressor is the most reliable and dependable unit you can purchase in the industry. Bauer has been manufacturing high-pressure compressors for over 60 years. All Bauer units will produce air quality of CGA Grade E breathing air suitable for the Fire industry, SCUBA, Military and Industrial use. Pure air for your SCBA, SCUBA or Cascade System meets NFPA recommendations.  As a Bauer distributor since 1995 Air & Gas Technologies is ready to meet your complex Breathing Air needs.
Storage & Fill Stations
Air & Gas Technologies through Bauer Compressors offers 5.5 Containment Fill Stations in One, Two and Three Positions. Also, available for Fire Apparatus, Mobile Trailers and Stationary installs.  Our BAUER containment fill stations are independently tested to protect from over-pressure and fragmentation.   Let our experienced team examine your breathing air needs to determine the right air storage and fill station for your operation.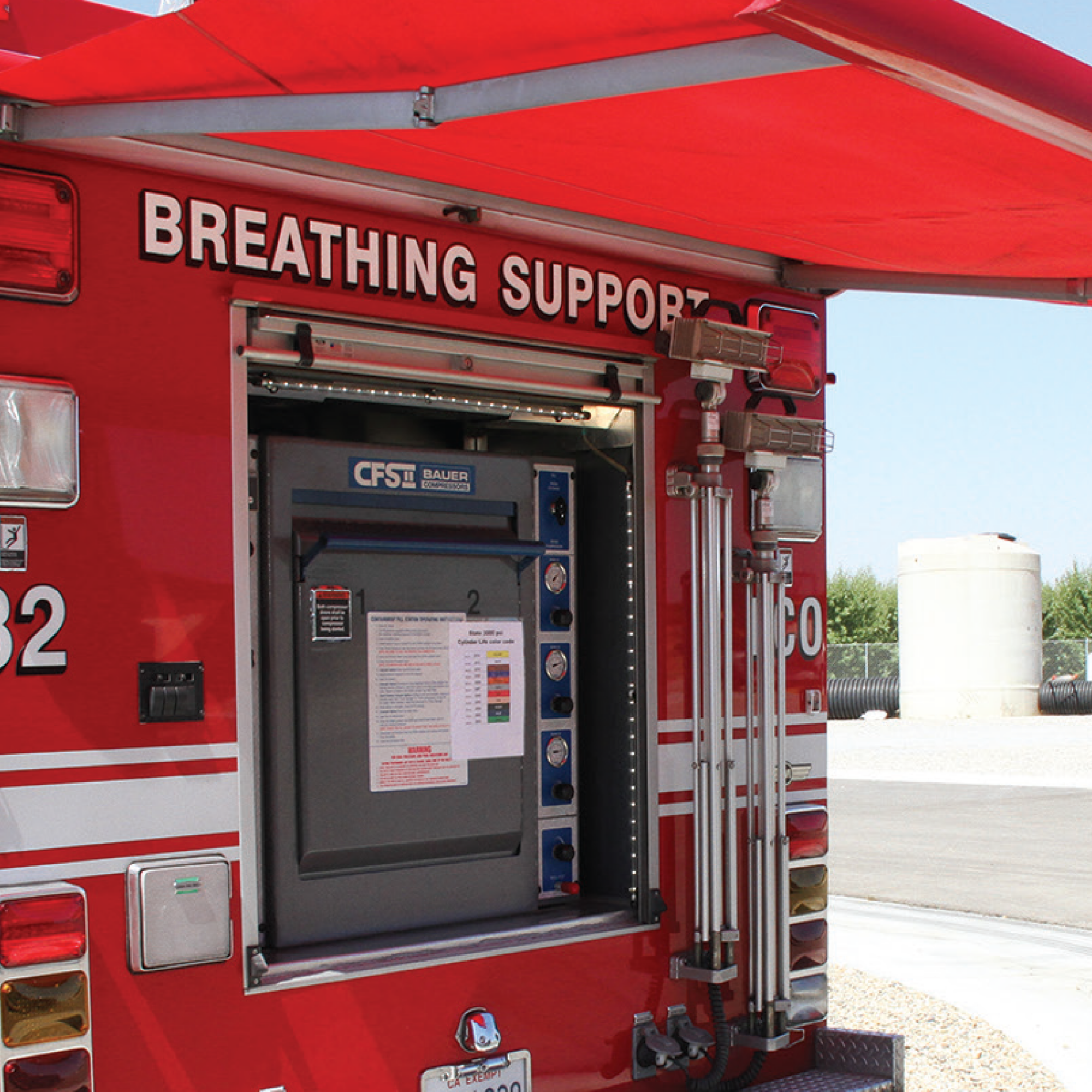 Air & Gas Technologies is a full-service Breathing Air System solution provider.  Whether it be vital Grade "E" Breathing Air for Fire Fighting SCBA's, Oxygen Systems for EMS, or SCUBA Grade Air for divers, Air & Gas Technologies personnel has the experience and training to provide turnkey solutions for all.  We are proud to be a perennial Bauer Compressor Top 10 Distributor, as well as a member of Bauer's Presidential Award Club given to each year's top nationwide distributor.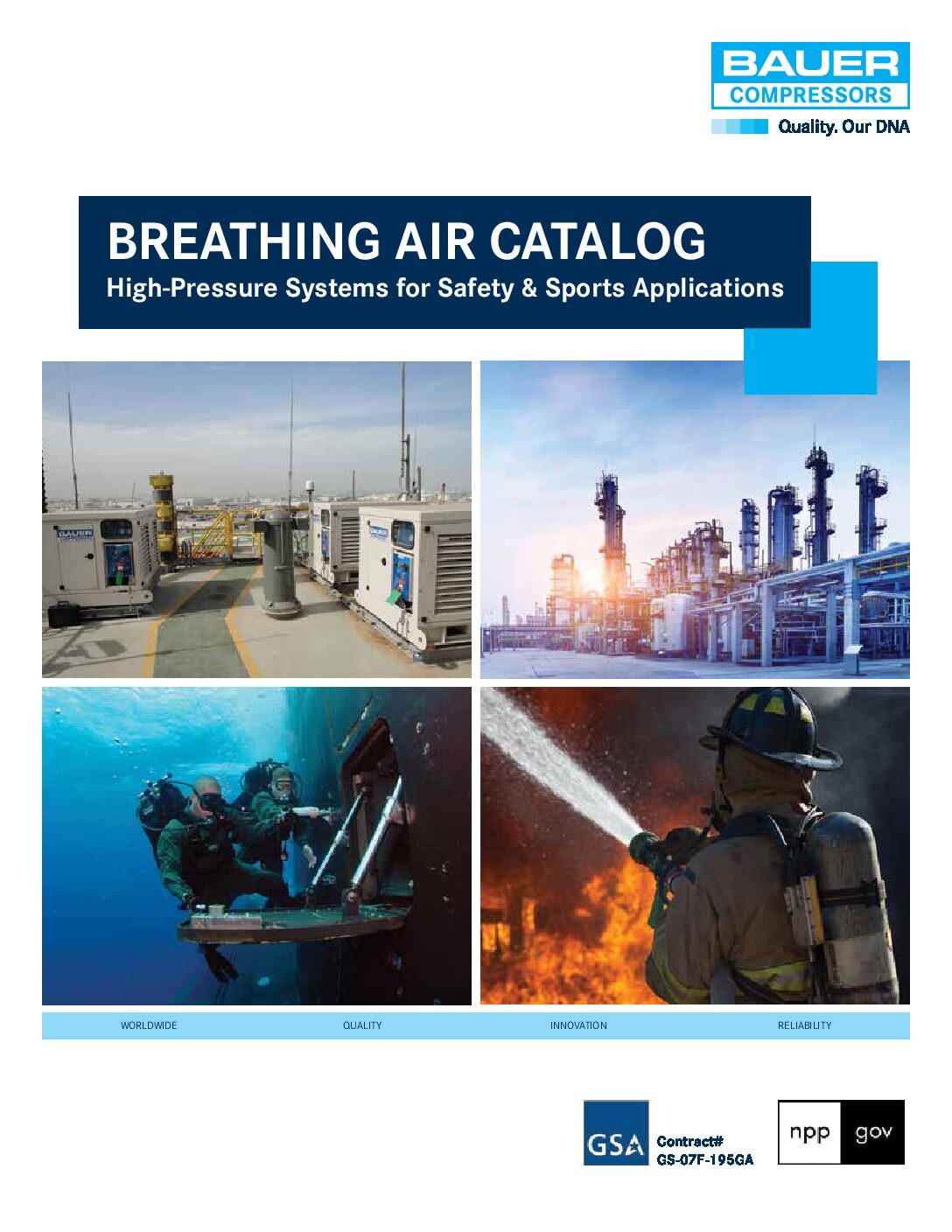 Representing Breathing Air Market Leaders